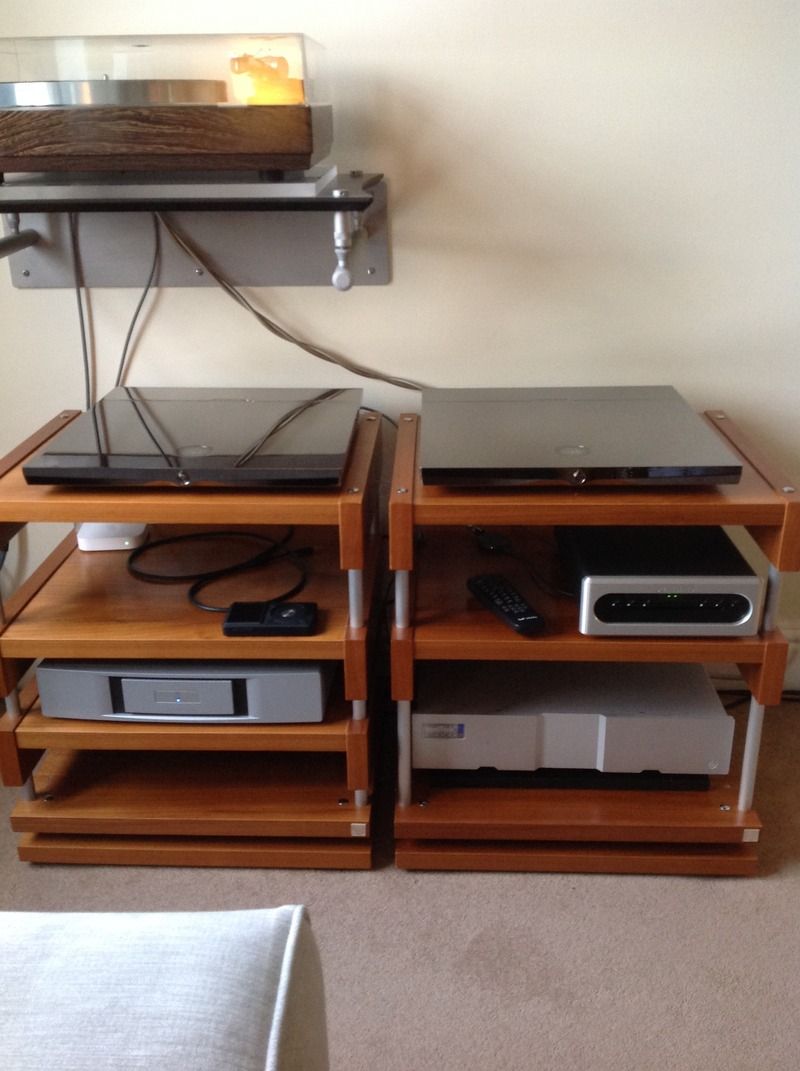 Am yet another convert from Naim land.
The system
Sources:
Linn LP12 SE
BelCanto CD3t
Fiio X5
Amps:
Le 400
Speakers:
Neat Ultimatum MF7
Extras:
Isotek Sigmas
Cabling, nothing special as not a believer
Racks are Hutter Racktime
Have been into music all my life so have amassed a large collection (1500 LP's, 1500 cd's)
AFAIAC Vinyl is king - the plan is to archive the cd's but will I ever get the time.
Anyway, there is an outbreak of domestic harmony as the racks have shrunk and the black boxes with the green lights have gone.